Become A Home-Start Hertfordshire Corporate partner, donor, supporter or sponsor
We believe that every child deserves the best start in life and we need your help to make that happen.
Creating a reliable, sustainable flow of funds to provide vital support for vulnerable families is an ongoing challenge for the Home Start team. As a small, self-funded charity, we depend on the support and generosity of our local business community and are proud to have established some great relationships with local companies and businesses. We are really grateful for all the support and acts of kindness both large and small.
If your business chooses to support Home-Start Herts you will help to change the lives of the most disadvantaged children and families in Hertfordshire.  That means helping the local community at the heart of your brand – where your business is based.
If that is not a good enough reason in itself, there are many other benefits to supporting Home start this year:
Investing in CSR and collaborating with Home-Start will:
Raise staff morale and improve employee engagement
Build a sense of fulfilment, productivity and loyalty to your  company
Create new team building opportunities organising fundraising events
Drive customer loyalty – 85% of consumers have a more positive image of a product or company when it supports a charity they care about
Partnership has to be a win-win!
An effective partnership requires a commitment to work together for a year or more. It is essential that it is a mutually beneficial relationship, and we want to make sure you know that not only is your support and time valued, but also what difference you are making.  
We c
an:
Help with fun and creative activities to engage your staff and customers in unique fundraising experiences
Maintain regular communication and update your team on the impact you are making
 Provide your company with positive PR opportunities
 Grown your brand awareness for your business
 Help you fulfil your CSR or Corporate Social responsibility obligations and create a feel good factor about your business.
If you aren't able to commit to a partnership there are lots of other way your business can make a difference to local families.
Gifts in kind
We welcome donations in kind.  Donating your expertise, services or goods will enabling us to direct more of our funds towards supporting the growing number of families in need of our support.  It will also up-skill our staff and volunteers, giving long term opportunities for further development of the service.
Goods –  like computers, software, furniture, stationery and office equipment
Services –  like meeting space, administrative/financial support, printing services or catering for an event
Expertise –  like legal or business advice; marketing and website development;
photography or copy writing, PR and communications
Raffle prizes – tickets for a sports event, an 'experience' voucher, a round of golf, a pamper treatment, photo shoots, a weekend in a villa, laundered shirts for a year, theatre/cinema tickets, free membership to a group.
Corporate sponsorship
As a self-funded charity we have to raise over 300k to enable us to continue supporting local families who are struggling. By providing sponsorship you will help us raise vital funds whilst also getting exposure for your business. 
Corporate sponsorship can bring many benefits to a company, from delivering brand engagement and awareness in the local business community to creating a positive team culture.
There are various opportunities for you as a business to sponsor our work at Home-Start:
 – Sponsoring the set-up of a new project or family group
 – Facilitating one of our fundraising activities (see our event calendar)
 –  Sponsorship of events and functions
 – Match funding donations
Corporate volunteering opportunities
Volunteering does wonders for staff engagement, productivity and retention. It is a great way to inspire your employees and make a visible impact in local communities.  We have a range of fun volunteering activities, each has it's own challenges and requires different skills.
It is important to us that volunteering for Home-Start is a fulfilling and worthwhile experience for your team. We also want you to learn more about what we do by being involved or having the chance to talk to our staff or volunteers.
 There are lots of ways your business could be involved:
 –  Provide a marshalling team at our annual pancake race
 – Help us to deliver family community events
– Help us keep our fabulous new garden looking good
 – Help us at Christmas with wrapping and distributing presents for families, sleigh collections or carol singing 
Coming soon… a great range of team challenges with a bit of healthy competition what about these?
 – Take on the auction/raffle prize challenge (coming soon…)
 This challenge requires, charm, initiative and contacts to secure raffle and auction prizes to help raise funds at forthcoming events. Whichever team has the highest value of items sourced within the specified time is the winner.
– The chocolate challenge (coming soon…)
The group starts the day with a chocolate making class, then splits into teams to make chocolates that they will package and price. After agreeing a marketing strategy all that's left to do is sell, sell, sell!
 – What can you do with £50? (coming soon…)
Invest your £50 wisely and see how much you can make by the end of the day!
Did you know?
Employees who volunteer through work are twice as likely to rate the corporate culture as positive, feel loyal to and proud to work for the company, be satisfied with career progression and be satisfied with their employer.
Payroll giving
Payroll Giving or 'Give As You Earn', is a way for UK Income tax payers to donate to Home-Start regularly on a tax free basis. All donations are deducted before tax so each £1.00 you give will only cost you 80p, and if you're a higher rate tax payer it will only cost you 60p.  Payroll giving is incredibly valuable to Home-Start, delivering a long term source of revenue, allowing us to budget and plan ahead more effectively.
More info – https://youtu.be/fSq-VAezQNc
Business networking

Home-Start Hertfordshire run The Baldock Network Group (BNG). It is a relaxed breakfast networking group for businesses located, or doing business, in and around Baldock.  The group brings people together from different business sectors to help develop new business relationships
The group meets fortnightly on a Tuesday at The Orange Tree, Baldock. Arrive for 7am, the group ends by 9am ready for the workday ahead.
The BNG aims to make networking both good fun and productive. We are determined to positively generate business within the group, and help with contacts outside the group, which relate to your business needs.
 Just shop!
Has it ever occurred to you that you could be fundraising while you're at work every day?
Easyfundraising offers hundreds of deals for businesses on all sorts of items, from office supplies to team-building events. Whatever you buy, you're guaranteed a free donation to your registered cause. Choose Home-Start Herts now and start spending!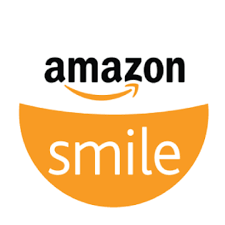 For every purchase you make using AmazonSmile, 0.5% of what you spend will be donated to us – and it won't cost you a thing!
Some examples of the life-changing support we've received to inspire you!
The team at settle (previously North Herts Homes) got their hands dirty – literally and completed an amazing  garden make-over
The Business Community St Albans made an Award Winning video to raise money for Home-Start Hertfordshire
In the words of our partners
We love being a corporate partners with Home-Start, it's a wonderful charity dear to our hearts!! Plus, we love getting involved in their 'exciting' fundraising activities, like jumping in ice cold swimming pools, skydiving and pancake team races. The most rewarding part of our partnership was when I was fortunate enough to meet some of the families they have helped and fully understand how amazing their work is. One lady in particular, explained how Home-Start had turned her life round and now she runs her own business from home which she cold never have done without Home-Start's support.
Neil Barras-Smith – Total Legacy Care
---
 Home Start were so personable that we had an immediate connection.
We make a donation from every membership, have created a spoof of the Justin Timberlake "Can't Stop The Feeling" video which ended up being nominated for a Charity Film Awards BAFTA, and even produced "Naked" Christmas Cards – Home-Start were up for it all.
Supporting Home-Start not only brings our business community together, bonding, having fun and giving everyone a great sense of achievement but it also makes a big difference to families who need help and support and Home-Start do a fantastic job in making that happen.
Sue Wybrow – The Business community
SA Law are proud to sponsor Home Start Hertfordshire, a local charity which helps provide emotional and practical support to families in Hertfordshire.
The pancake festival is a brilliant St Albans event which we are delighted to sponsor in conjunction with Home Start Herts. Both the lead up to the event and the day itself provide lots of coverage for us and for the charity. Local events like this assist in generating brand awareness for us as a local law firm and also help to show our support of the charity in the public sphere, the pancake race in particular is also great for employee morale – although our solicitors don't love having to wear our SA Law branded aprons!
Sophie Hudson – Marketing and Communications Assistant