Becky's story
Becky had two young children and suffered from severe mental health problems. She was struggling to cope.  A Home-Start family mentor visited her at home for two hours each week.  She started off
helping her build her confidence in her parenting skills so she was able to set routines and boundaries for the children and then went on to support her with going out with the children more often
The family mentor was also able to help Becky attend medical appointments and sort through paperwork and bills.
By the time Home-Start support came to an end, Daisy, her daughter, had gained confidence and was settled in nursery. Thomas, her son, had a much improved school attendance record. There was also a noticeable improvement in both children's behaviour in terms of them being calmer and going to bed on time and Becky felt more confident in her ability to manage day to day life.
---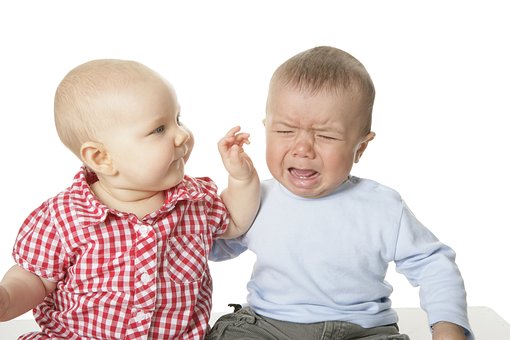 Our volunteer Family Mentor, Jill
Jill came round every week for 3 hours.  Sometimes we went to the playground, other times she would occupy George so I could spend some time with Ben, do some laundry, or just grab some lunch. 
She really helped me to build my confidence, showing me ways to manage George's behaviour, so I could do a quick trip to the shops and feel strong enough to cope with George.
She also came with me to a toddler group so she could watch Ben if I needed to take George out, or she could play with George whilst I played with Ben. I still go to this group, and we have made some good friends
Jill doesn't visit anymore as George now goes to school, so I have time for Ben and a little time to shop. It is still hard and at times, I get low, but it is not as bad as it was. Jill gave me a little bit of respite that helped me stay sane and get through a really rough time, she was my lifeline!"
Home-Start has been an absolute godsend
---
Donna's story
Mum, Donna, had a two-year-old son and was expecting a second child shortly. Her partner had left and she was suffering from depression and anxiety. She was at breaking point and her son was not receiving the love and care that he was craving.
We were able to match Donna with a Home Start family mentor who helped her access the support she needed. Over time Donna's confidence improved and they started attending a local family group together so she and her son could get out of the house and meet other families. 
Donna started rebuilding the relationship with her son, and even had the energy to read him a bed time story at the end of the day; something she had not previously been able to manage. By the end of the support Donna was going to the group by herself, she had more good days than bad, and she was on radar of the health visiting team for support once she gave birth.
Donna told us that before our support, she was so desperate that suicide felt like the only way out. She said:
Home-Start saved my life and prevented my children from having a life without me.
The story of James
James is four and lives with his mum, dad and one year old brother. He also lives with severe autism.
 James can't eat properly, he sleeps very little, has violent outbursts, runs into the traffic unpredictably when out and has screaming fits at the shops.
At times he gets really unhappy
They can't even do simple things like go to the playground because both children need 100% attention and James is so unpredictable.
Mum's friends have distanced themselves because James' behaviour upsets their children, and her husband work long hours, so she is often on her own.
Home Start Family mentor, Jo visits every week for three hours. Sometimes they go to the park and other times she occupies James, while the baby sleeps so mum can do some laundry, or just grab a bite to eat and a cuppa for herself.
Sometimes when Jo visits there is no milk or fresh food in the house because going to the shop is just too traumatic.  Jo will go with them to the shop to help mum manage James' behaviour if he becomes agitated.  With Jo's support, mum is building her confidence and skills so she can feel emotionally strong enough to cope with a trip to the shop on her own with James.
…I just had to put pen to paper to say thank you ever so much for the past 6 months, you have all been so helpful, I can't thank each and every one of you for your kindness and support. We will miss you very much.