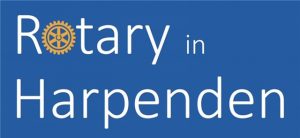 We are proud to be the President of the Harpenden Rotary Club's chosen charity this year.
It was a pleasure to be invited to their most recent evening event, where we met the members, heard about their hugely successful 'Classics on the Common' event and talked about the work that we do, supporting local families in need.
Over the year there are several fundraising events lined up which include a Christmas concert in December and a 'quiz of quizzes' in March.
The Rotary are a fantastic organisation that do an amazing amount of fundraising to support their local community and charities. We are very grateful for their ongoing support and are looking forward to working together this year.