Medieval themed Whodunit'                                                                             Book Here    
Once again we are putting on an event with a difference. Bringing you a fantastic night of dining and entertainment whilst also raising valuable funds for Home-Start Herts
'The Final feast' –  A knight of mystery!
Join our cast of Medieval characters as we step back in time to a golden age of gallantry (think Game of Thrones) in which an entire Kingdom is at stake! Knights, Kings, Princesses and a little murder over mead, can you work out whodunnit?
Saturday 9th November from 6.30pm – Midnight, at the fabulous St Michael's Manor (Fishpool Street, St Albans).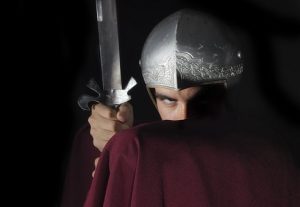 The guests, are the detectives, their task is to solve the medieval mystery, identifying the killer, motive and weapon, from what they have seen in the first act.
After receiving  welcome drinks, a three course meal will be served across the evening, whilst guests witness live performances that lead up to the ghastly crime being committed.
It is then up to the guests to interrogate the suspects, examine the evidence and clues provided and solve the mystery.
The evening will end with a auction. All proceeds will go to Home-Start Herts to help support local families, with young children, who are facing tough times.
Dress to impress on a medieval theme ~ It will be a knight to die for!
Tickets £55 or £500 for a table of 10.
Book here:   www.murdermysteryevent.com